Why contact centre technology isn't only for call centres
August 2, 2017
The uptake of Contact Centre technology as a mainstream business tool is still in the early stages. Despite the importance of customer experience to a business's bottom line, this technology still remains largely untapped.
CRM Was Once Seen As 'Large Company Technology'
There remains a misconception that Contact Centre technology is only applicable to large enterprises, which simply isn't the case anymore.
Parallels between the adoption of Contact Centre technology today and that of CRMs ten years ago is striking. Initially, CRM was viewed as 'large company technology' beyond the reach of most small to medium sized business. Ten years later, CRM is pervasive across a wide range of businesses – and still growing exponentially. There are now CRM solutions for every sized business. In the same way, contact centre technology is no longer reserved for large businesses and call centres.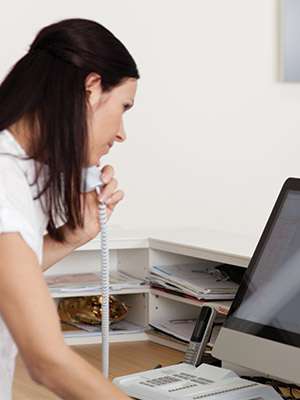 Contact Centre Technology for Every Business
The technologies, methodologies and managed approaches pioneered by call centres are now implemented in all smart businesses to boost customer experience.
Every customer-facing employee is considered part of your 'virtual contact centre'.
The need to effectively service and manage communication with customers is paramount to every business. The more this solution is woven into the business processes, the greater the net return on investment.
Now is the Time to Implement Your Contact Centre Technology
More and more successful small to medium sized businesses are now utilising affordable Contact Centre technology. This offers customers a much more streamlined and enjoyable experience, whilst allowing a more efficient telephony system and providing a distinctive advantage over the competition.
Cytrack can help you to make an informed decision on how Contact Centre technology could benefit your business. Our modular systems allow us to design a solution that perfectly fits your unique business needs and your budget. Contact one of our team today and we will be more than happy to discuss your options.