Telephony & Omnichannel Communication Integration With Dynamics 365
August 18, 2020
Take your customers to the next step on the customer experience journey with cloud-based omnichannel communications.
Transition to the cloud with our all-in-one modular service... OR ...work with the telephone system you have now.
Cytrack is enabling partners working within the Microsoft business applications ecosystem to evolve customer digital transformation journeys through superior Customer Experience solutions integrated with Dynamics 365.
Read more below on how our deep integration with Microsoft Dynamics 365 delivers exciting transformative services such as screen-pops, click-to-dial, logging all omnichannel communications with the customer, dynamic routing based on customer contact fields, business intelligence performance metrics and real-time analytics.
What's the next step for your client on their customer experience journey?


---
There's never been a more important time for organisations to reach new levels of customer experience success.
Technology and Social Media is empowering consumers like never before. They have vastly expanding choices and access to information around the world, anytime, anywhere. They can now make informed choices between competing brands, as information is literally at the tips of their fingers.
WFH conditions means more and more customer service agents are working remotely and need more autonomy and solutions features, while the business needs accountability, solid service deliver controls and business intelligence.
Achieve success with the help of customer experience technology that makes it easier for you to offer the experience that your customers rave about.
Cytrack brings it all together – combining platform agnostic telephony integration with true omnichannel and fully integrated into Dynamics 365
Click image to enlarge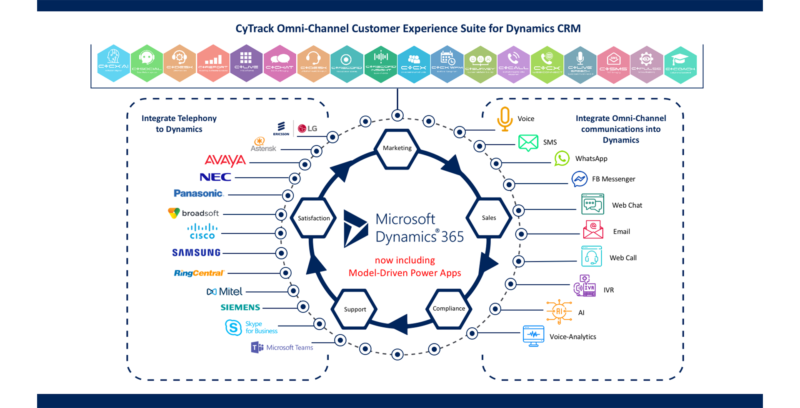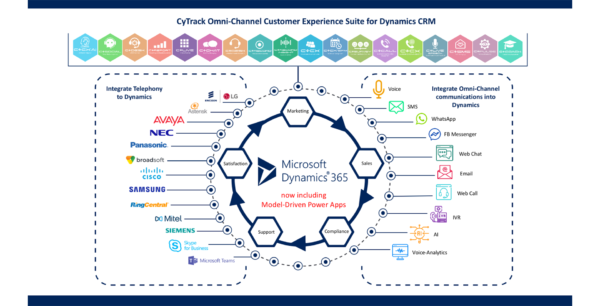 Powerful custom integrations for Dynamics Partners vertical markets and custom ISV solutions
Oban Solutions was established in June 2013 by Brett Christie and Rory Wainer (previous owners and founders of Synchronised Software, one of Australia's leading providers of Superannuation Administration software). With over 35 years' industry and technology experience, Christie and Wainer have been at the forefront of many technological advances within the industry. Oban features a custom Dynamics 365 front end user interface of their services for the Super industry.
Cytrack worked closely with Oban using our Cytrack Dynamics 365 custom entity configuration tool to arrive at a unique and powerful integrated solution that enables the customer service agents to access all customer information automatically as the call arrives and initiate automated single-click services direct from the call centre interface directly into Dynamics 365.
"We found Cytrack to be an extremely professional organisation who were very responsive to our Dynamics 365 integration needs. Their omnichannel knowledge is second-to-none and I was particularly impressed with their deep Dynamics integration expertise."
Brett Christie
Oban Managing Director
Click image to enlarge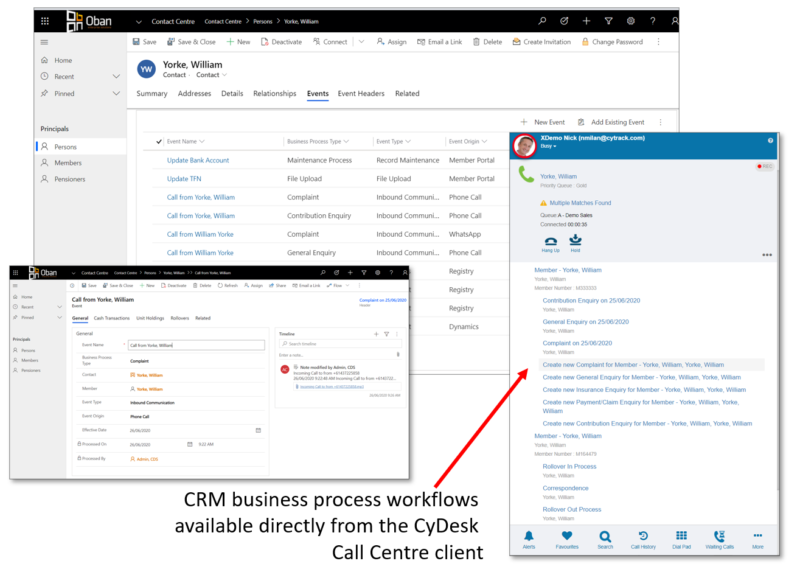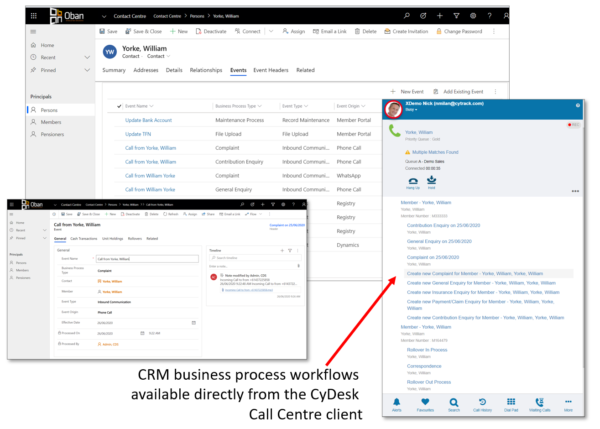 A game-changer?
Want to see how Cytrack software integrated with Microsoft Dynamics 365 will be game-changing for your customers?
Take a look for yourself here: https://www.cytrack.io/lps/microsoft-dynamics-365-e-crm/
---
Contact our team at Cytrack today and see how your business processes can be improved with our Dynamics 365 integration. Simply get in touch using your preferred contact method below...