How to drive every aspect of the customer lifecycle journey
October 9, 2018
Successfully managing the customer lifecycle creates effective one-to-one customer journeys, resulting in improved customer loyalty and turning leads into brand evangelists. The key to this success is ensuring a high-quality, personalised service at all times and at every point of the customer lifecycle journey. Every aspect plays it's own important role in conversion and if one area is neglected, then the whole process can be compromised and a positive customer journey can very quickly become negative.
Watch the following short video, which illustrates how Cytrack's modular suite of customer experience solutions will help every aspect of your customer lifecycle journey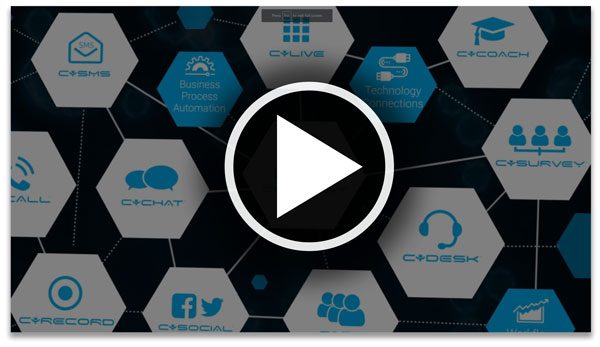 Let's take a look at the key aspects of the customer sales lifecycle journey and what you can do to improve results...
1) Marketing
It is important to find a contact centre solutions that compliments your existing marketing and technology investments. This allows an easier transition from traditional telemarketing into more pro-active opportunity creation. Modular solutions that offer easy integration also allow you to add powerful new marketing tools, for example sending SMS marketing direct from your database/CRM and routing the replies to service and sales staff according to skills.
---

2) Sales
Customers today connect in a variety of ways including phone, email, SMS, web chat and social media. A successful sale therefore starts with your customer communication however they choose, and letting powerful call routing technology direct them to the right person for the job. Once the customer has been connected with the right sales person, it is vital that the call centre agent software is integrated to your CRM so the agent receives a 'screen pop' to identify any history the customer may have, greatly increasing their ability to connect and offer relevant products and services.
---

3) Compliance
Compliance with personal information and data security regulations such as GDPR, MFIID, PCI DSS is an important aspect for any business. Recording calls and screen interactions greatly improves the ability to measure key business metrics and team effectiveness, therefore improving staff skills, confidence and performance. Many organisations also make contracts by phone and require 'voice signatures' in the form of a voice recording.
With the clear benefits that call recording and personal data collection offers, ensuring compliance can become a difficult issue. Powerful compliance tools such as those offered by Cytrack therefore allow managers to easily search for personal information and edit or anonymise as required, saving time and ensuring compliance.
---

4) Support
Whether guiding a prospective customer to find what they are looking for, answering pre-sales questions or providing help to existing customers, improving the customer support experience is integral to every successful business. Offering a range of communication channels to customers greatly improves the experience and is a necessity rather than a luxury in today's omni-channel world. Ensure customers can connect via social media, SMS, email, web-chat or self service with an IVR solution (Interactive Voice Response).
By utilising automatic screen-pops from CRM with the caller's details, agents can easily access the customer's call and support history, enabling them to answer with a warmer, more professional welcome and resolving any issues more effectively.
---

5) Satisfaction
Improved communication, reporting, customer feedback and quality staff training always leads to a better customer experience and an immediate increase in customer satisfaction. Remember, a satisfied customer can very easily become a brand evangelists, which is of course the ultimate goal in any customer sales lifecycle.
Customer satisfaction comes from the ability to improve the customer's experience across every aspect of their journey, so implementing a modular customer experience solutions such as those offered by Cytrack, allow you to provide a holistic solution that can be integrated into existing technology and tailored to suite each businesses specific needs.
---