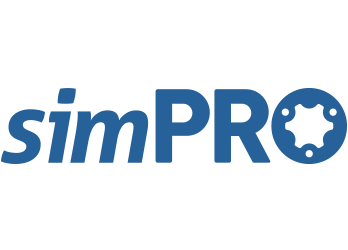 Integrate simPro
How Cytrack Integrates with simPro
simPro Supported Version: Web version
Cytrack software is deeply integrated with simPro for unparalleled enrichment of customer experience.
As well as turning simPro into a powerful communications platform, you can instantly and automatically update with things like call notes and history.
If you use simPro, you should see the simPro integration feature list below for more information. We'll be delighted to answer any further questions you may have simply get in touch using your preferred contact method (details under the feature list.)
About simPro
simPRO is a powerful job management software solution created by trade contractors, for trade contractors. If your business struggles with quoting multi-stage projects, managing inventory, communicating with technicians, or any other areas of your workflow, simPRO provides a streamlined platform to address your pressing challenges all while helping you increase productivity and profits. More than 120,000 field service professionals in the commercial and residential spaces trust simPRO for workflow management. simPRO combines cloud-based software for the office with mobile apps for technicians for superior office to field connectivity. By adding Cytrack's software into the mix, you get an immediate uplift in customer experience.
Features of Cytrack's integration with simPro
Click to dial
Allows user to click on a number in the simPro contact fields and CyDesk will dial the number.
Caller lookup
CyDesk can lookup the simPro database based on the Caller ID and can show the simPro contact details (& account/company if applicable) in CyDesk.
Pop contact
CyDesk can tell simPro to display a contact record from either the name or number search.
Pop account
CyDesk can tell simPro to display an account record from either the name or number search.
Name search
User can select search in CyDesk and enter name details and CyDesk will search simPro and display a list of matches, the user can select the contact from the list and pop the record, dial one of the contact phone numbers as listed in the simPro contact record, and also optionally send an SMS if CySMS is installed.
Log call history
CyDesk can optionally store details of the call in the simPro contact history – includes the date, time, call type (incoming or outgoing), Caller ID and call duration.
Log call notes
Notes entered into CyDesk during the call can be stored in the simPro contact history together with the call history.
Want to know more about Cytrack's integration with simPro?
Get in touch using your preferred contact method below, and one of our friendly team will be delighted to answer all your simPro integration questions...