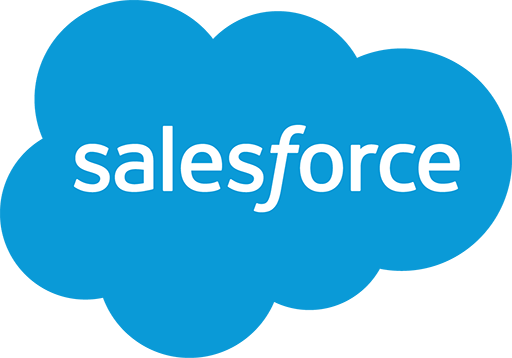 Integrate Salesforce
How Cytrack Integrates with Salesforce
Salesforce Supported Version: Force.com / Open CTI — Web version
Cytrack software is fully integrated with Salesforce for unparalleled enrichment of customer experience.
With CyDesk, Salesforce becomes a truly powerful communications platform, plus you can instantly route calls based on any Salesforce field and automatically update records with voice recordings, notes and history.
If you use Salesforce, you can take a look at our Salesforce integration feature list below for more detailed information.
We'll be delighted to answer any further questions you may have simply get in touch using your preferred contact method (details under the feature list.)
About Salesforce
Salesforce is a customer relationship management solution that brings companies and customers together. It's one integrated CRM platform that gives all your departments — including marketing, sales, commerce, and service — a single, shared view of every customer.
Features of Cytrack's integration with Salesforce
Click to dial
Allows user to click on a number in the Salesforce contact fields and CyDesk will dial the number.
Caller lookup
CyDesk can lookup the Salesforce database based on the Caller ID and can show the Salesforce contact details (& account/company if applicable) in CyDesk.
Pop contact
CyDesk can tell Salesforce to display a contact record from either the name or number search.
Pop account
CyDesk can tell Salesforce to display an account record from either the name or number search.
Name search
User can select search in CyDesk and enter name details and CyDesk will search Salesforce and display a list of matches, the user can select the contact from the list and pop the record, dial one of the contact phone numbers as listed in the Salesforce contact record, and also optionally send an SMS if CySMS is installed.
Log call history
CyDesk can optionally store details of the call in the Salesforce contact history – includes the date, time, call type (incoming or outgoing), Caller ID and call duration.
Attach voice recordings
CyDesk can optionally store a URL to the location of the voice recording file in Salesforce. Note the user has to enter a username and password to play the recording and access can be controlled by the Cytrack security manager.
Outbound call campaigns
Salesforce integration is compatible with CyCall outbound call centre module and allows marketing campaigns from Salesforce to be accessed directly from CyCall. If this is not available then the user can export CSV files from within Salesforce and import into CyCall, or utilise our Business Process Manager that can automate this process and create a real-time feed of contact records from an external file and feed directly into CyCall campaigns.
Log call notes
Notes entered into CyDesk during the call can be stored in the Salesforce contact history together with the call history.
CRM routing
CyCX Connect provides the feature to lookup an assigned field within Salesforce and route calls to specific queue groups according to what's in the Salesforce field, e.g. Customer Priority = Gold in CRM and then CyCX Connect will ensure the call is routed to the assigned premium customer service queue, or if Customer Priority = Invoice owed then transfer to the accounts queue.
Log completion code
CyDesk allows for calls to be categorised by completion codes at the end of each call, optionally the completion code selected can update a designated field in the Salesforce contact record with a defined entry.
Want to know more about Cytrack's integration with Salesforce?
Get in touch using your preferred contact method below, and one of our friendly team will be delighted to answer all your Salesforce integration questions...